We are constantly looking for new people to expand and develop our working staff. The work is demanding but rewarding and the specialist skills of each team member are put to maximum use. Whether your areas of expertise are in design, project management, or hands-on constructional work in either mechanical or electrical disciplines, we are interested in hearing from you.
All employees are given varied tasks, allowing them to develop multiple skills in key areas. Most contracts will involve continual liasons with customers so good interpersonal skills are essential.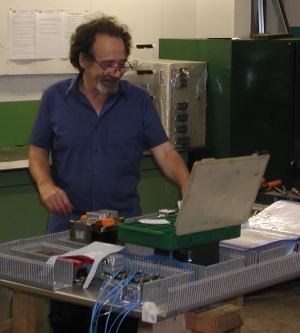 If you are interested in coming to work for GPM, please send your CV to the following address. Please remember to state any experience which you think may be relevant.
GPM Engineering Ltd
1585 Bristol Road South
Longbridge
Birmingham
B45 9UA
---